The New Jersey Shoreline is home to hundreds of popular summer getaways for people across the country making it a hot investment market. It hosts popular amusement parks and other prominent attractions, such as beaches and golf courses. The prime location and attractions mean the demand for homes here continues to rise. So, this season rather than admiring those stunning beach home locations, you could be the proud owner of one thanks to Airbnb loans. Whether you're brand new to flipping homes or a seasoned expert, Airbnb properties can mean faster profits with less work. 
Imagine securing a million-dollar+ property at the Jersey shore with a 30-year loan plus these benefits,
Increase the value beyond just the renovations

Avoid long-term problematic renters

Own a vacation home without becoming a landlord

Get cash out without a long-term lease

Define your target market

Set your own rules for your renters to follow
Recently, our clients purchased a duplex in the South New Jersey shore town of Cape May. They fully renovated the units and were able to multiply the value added by converting the property to condos leading to an increase in value of over $1,300,000 off of a $165,000 renovation budget. They are now renting the condos via Airbnb as a luxury Airbnb shore rental with great success! They are a family operation, and their team is a Mother, Daughter, and Son-in-law. Originally the Mother acquired a rental portfolio over several years in Vineland, New Jersey. When it came time for the daughter and her husband to join the team, our professionals at Builders Trust Capital met with them to assist in their expansion.
Since then, we have funded 40+ purchase and renovation loans so they could acquire additional rental properties in the Vineland area, resulting in an additional $25,000+ in monthly rental income for them. Over time, they expanded to the Cape May area and began pursuing the short-term rental market via luxury Airbnb rentals. 
We funded their first triplex purchase and renovation loan and several additional Cape May purchase and renovation projects, including two Bed & Breakfast to Airbnb unit conversions and the duplex to Airbnb conversion discussed above. These Airbnb rentals can bring in upwards of $75,000+ per unit per season!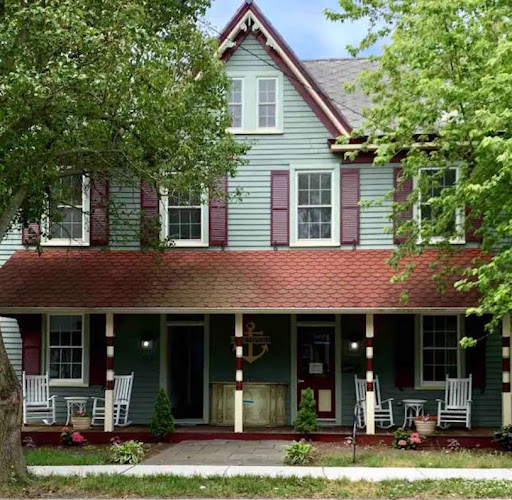 As an Airbnb property investor, you can curate an experience for vacationers and short-term renters rather than deal with the hassle of those 2 AM calls about the hot water heater breaking. Rather than become a landlord, gain all the benefits of renting but with a focus on hospitality instead.
Additionally, short-term renters mean more people will come to your property over time. As a real estate investor, you know that more eyes more often equals better marketing for you. And potentially receive a higher volume of word-of-mouth marketing as well as more online reviews.  
This model works at other shore locations that we lend in, like Virginia, Delaware, and Maryland, and even in Washington DC and Philly where tourism rates are high. We lend where opportunities like these are growing.
Find your next vacation property and have it ready to be your income-producing shore property this year! You don't need a long-term lease in place to get cash-out refinances. Give us a call today to find out how we can fund your next Airbnb loan, 856-422-3232.