Interest rates affect many aspects of the economy and investing, such as inflation, bank lending, supply chain breakdowns, home affordability, and Treasury yields. This blog post will cover what you need to know about interest rates for your Real Estate Investments.
Zooming Out
Interest rates aren't as high as you may think. As busy real estate professionals, it's easy to get distracted by the nuances of your projects. To really understand where interest rates are, you first need to zoom out a few years. Landlord DSCR interest rates were up between 5% – 6%, with good credit back in 2019. Even during the start of the pandemic, rates were in the 6% – 7% range for a while. So, over the past few years, interest rates have been pretty steady – even still slightly lower than usual. 
"While rates are up significantly from their pandemic lows, they remain at or even just under pre-pandemic levels. In 2019, the average rate on a 30-year mortgage was just under 4%, according to Freddie Mac data." 
How Interest Rates Affect Your Investments
With the unprecedented housing market, home prices have skyrocketed, and therefore property value is incredibly high. Once you purchase a home, you have access to instant equity many times.
What does that mean for you as a real estate investor? You've earned equity on your property, and now it's time to pull it out. Rather than wait for interest rates to change, refinance now! Interest rates are predicted to continue to increase over the year, so right now is the best time to capitalize on the value of your properties. 
New Possibilities
Interest rates are one of the factors impacting new and exciting lending capabilities. Lower rates coupled with low inventory and hungry buyers have opened up new profit opportunities. Before 2020, it wasn't possible to secure a 30-year Landlord DSCR loan on a short-term rental property. Now, not only can you explore this possibility, but you can splurge on a high-end rental property thanks to potential Airbnb/VRBO short-term rental income. You can still get a 30-year Landlord DSCR loan for long-term rentals with at least two payments from the renter. 
However, rather than needing an immediate lease and documentation of two months of payments received, all you need is to show that short-term rental income can cover the loan. Vacationers will often rent Airbnb and VRBO properties in excess of $10k per week if you have a luxurious property. 
The lender reviews the market of the Airbnb or VRBO rentals and appraisals and can consider that future income as sufficient. That's how you can qualify for a million + dollar loan with a low rate. There is still no need to look at an individual borrower's W2 income and debt-to-income ratio to be eligible for the property. Now that there are ways to get comparables for short-term rental properties to say what you "should get" for the year, you don't need a 12-month lease.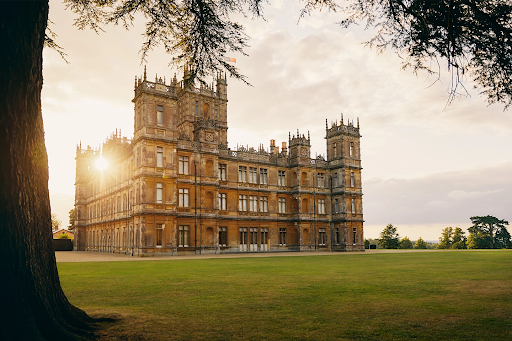 Check out this Airbnb listing! Highclere Castle, Home of Downton Abbey, is Now Available to Book. 
Now is an exciting opportunity to expand your portfolio, qualify for more properties, and potentially earn thousands more in rental income every month. Still have questions? We've got your answers! The team at Builders Trust Capital is focused on building a long-term relationship with you. Continuing to partner with us has its advantages. We leverage our knowledge of your business, project, and financials to help serve you better. Contact us today!