The inventory of homes for sale has fallen 40% from pre-pandemic levels. According to Lisa Knee, chair of EisnerAmper, this issue stems from the last housing market crash. "After the housing market crashed in 2008, the number of new homes being built plummeted. There were 1.35 million new construction starts in 2007, but that number dropped to just 554,000 in 2009. New construction starts didn't reach 1 million again until 2014 and have continued to lag below the 1.5 million number." The answer to success in this precarious market is new construction.
An Unbeatable Option
"According to the latest research from CBRE, commercial real estate lending activity edged up in the first quarter of 2022, despite rising inflation and heightened geopolitical risks." Real estate investors haven't stopped growing their businesses because when flipping homes became difficult, they turned to new construction. 
Location

– New construction means you get to choose your neighborhood, and we all know the three L's of real estate, right?

Costs

– While material costs have fluctuated throughout the year, the return on investment and sales price has only increased.

Expenses –

Most builders offer up to a decade of warranty coverage protecting your investment and decreasing costs for several years.



Sustainability

– Modern homes are more energy efficient from building materials to appliances. They last longer and are more appealing to buyers.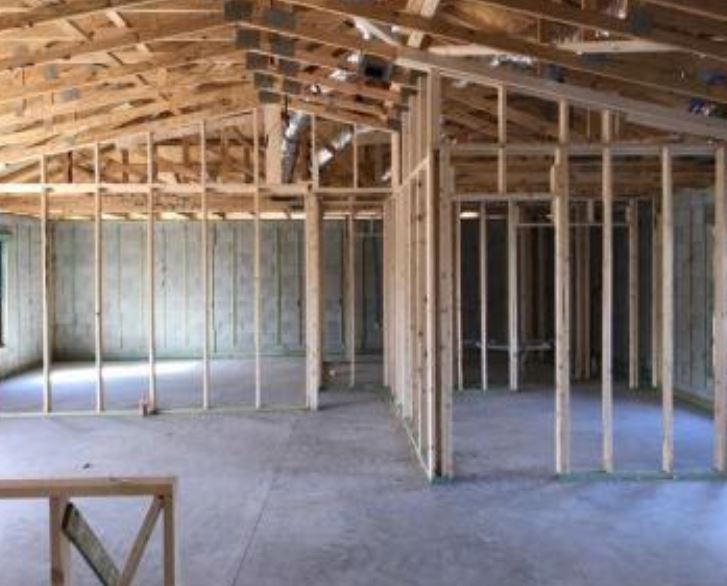 Bonus Benefits
Unlike when you flip a home, with new construction you don't find ridiculous 50-year-old issues hiding behind every corner. Forget about knob and tube electrical, hidden termite damage, foundation problems, bad plumbing, or those light switches that do nothing. 
There's no risk of previous do-it-yourself upgrades from homeowners that typically come in the form of duct tape fixes. Imagine a home without roof leaks, water damage, an old septic system, or sewer pipes, and no hidden oil tanks. 
New construction is more straightforward; you have a plan and build to that plan. Right now, material costs don't compare to the cost and the value of new construction sales. In many cases, there are no extra steps of demolition to deal with.
Get Your Appraisal Fee Waived!
Our team at Builders Trust Capital offers new construction financing with a highly experienced in-house staff. We've helped hundreds of investors save time, money, and frustration by providing construction oversight on budget review, inspections, and contractor vetting. We can provide you with the direction we've been giving our successful clients for years. And, we'll even do it with no appraisal fees!
If you apply for a new construction loan in June and close by July, we will waive your appraisal fee! Call us today to apply, at 856-422-3232, or apply online now, https://builderstrustcapital.com/inquiry/.