It's been a while since we celebrated our top-performing posts of the year, so let's look at some of our most successful moments. Hint, most of those moments are spent celebrating our clients or sharing some of the same advice we gave them that led to their real estate success.
Are you a real estate investor?  We share investing strategies, marketing tips, and real estate investing advice on Facebook, Instagram, and LinkedIn. By exploring our top-performing Facebook posts from 2022 you can garner new ideas for what you should be doing to help grow your company in Q4!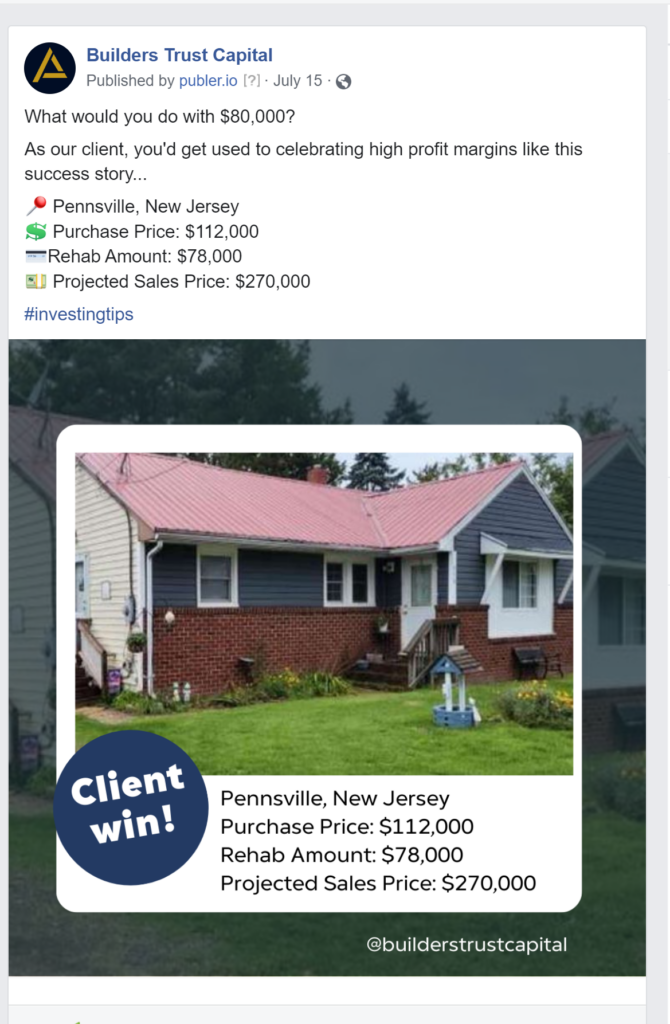 Builders Trust Capital helps real estate investors who have been struggling to raise capital by providing hard money loans in unique situations. Big banks look for big bucks, our team builds relationships and gives advice based on personal and professional experience. Check out this mind-blowing profit margin! It's no wonder this post reached hundreds of locals.
Hard money lenders and investors are in a unique position to take advantage of the market by turning around complex investment properties together. At Builders Trust Capital, we're fueled by a fund that keeps us lending no matter the market's volatility. Plus, our team is made up of men and women who have spent decades working in finance, real estate, investing, and construction. Doesn't that sound like the kind of advantage you want for your flipping business?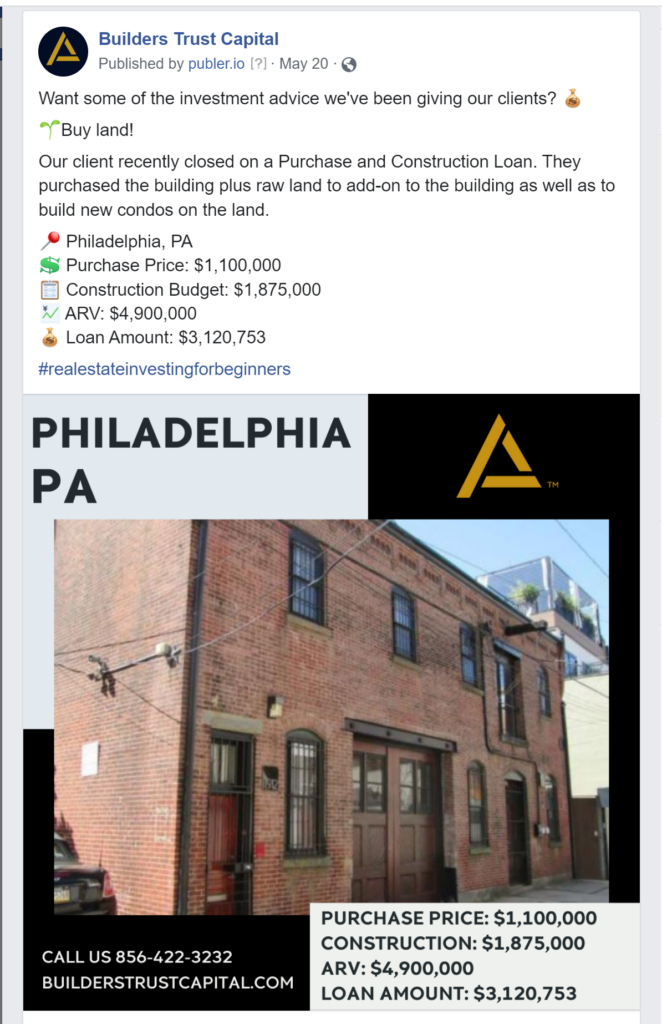 What budding market are you keeping your eye on? We have local support in New Jersey, Pennsylvania, Maryland, Virginia, Washington, DC, Florida, and Delaware. We make sure to have our feet on the ground in places where our borrowers will experience success in ground-up construction, like this client, fix and flip renovations, and rental buy-and-holds. In the words of Mark Twain, "Buy land, they're not making it anymore."
Now talk about a legacy! So many of us become real estate investors (yes, many of our staff members have collective decades of flipping experience), to leave a legacy for our children. We couldn't be more proud of this family right here. We take joy in knowing they are creating a secure future for their kids. We cover our borrowers from entry to exit, providing direction, restoration advice from Kurt, our in-house VP of construction, and so much more. We don't just want to get your next project funded, we want to find ways to mitigate loan processing and provide flexible custom loan programs.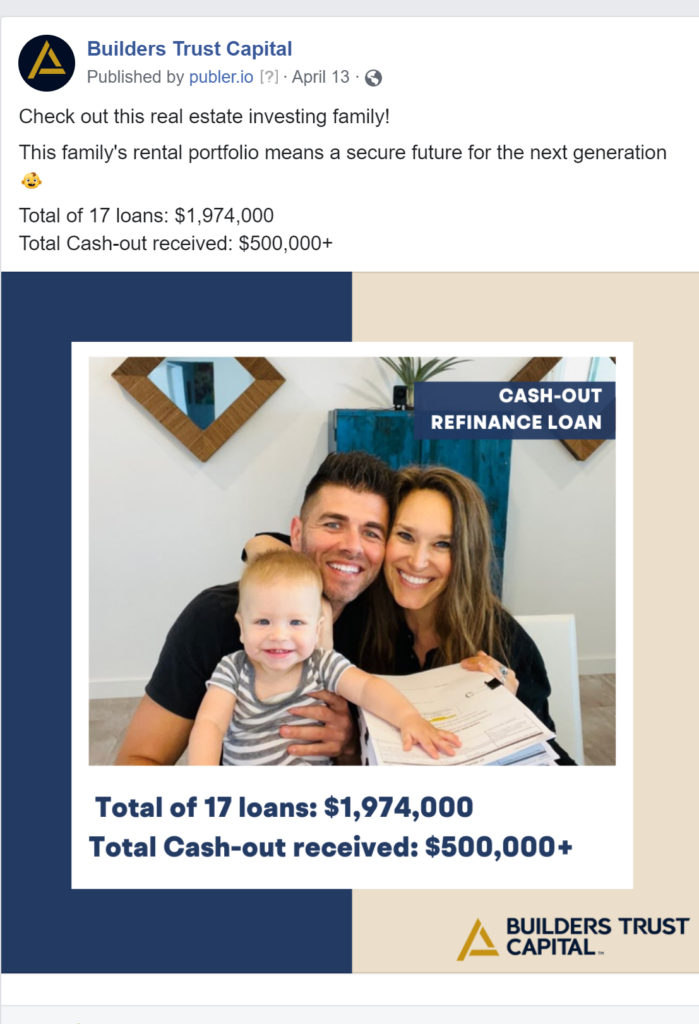 When you work with Builders Trust Capital there are many assurances we offer our clients – 
Big-company capability with small-office personalized service

No "junk fees" – we're transparent and honest

Fast loan processing – you get to the closing table on time

Fast draw speeds – you have access to construction draws in as little as 48 hours

Flexible, custom loan programs to maximize leverage and minimize cash to close

Competitive leverage on Loan-to-Cost (LTC) and Loan-to-Value (LTV)

Construction Expertise – Award-winning, deeply experienced construction team

Deep local market knowledge – you work with experts who know your market
We'd love to celebrate your success this year, too! Contact us by phone at 856-422-3232. If you prefer, send us a message and we'll be in touch soon.